Doctor Nativo grew up surrounded by  volcanos in Guatemaya, and he brings that fire to his music.
The ten songs on his debut album Guatemaya document his unique life journey inspired by a deep, personal dive into Mayan spirituality and a call to action for the re-valorization of and social justice for his country's indigenous majority. Punctuated by an explosive sound combining reggae, cumbia, hip hop, and Mayan music, the album was released on September 15, 2018 on Stonetree Records.  
Doctor Nativo's music is buoyant and danceable, but also packs a deep message:  a party with a purpose. It spans the ancestral and contemporary, re-imagining and remixing traditional sounds with spiritually and socially conscious lyrics. Tracks like Pa' que se Levanten, El 20 and La Voz Popular celebrate indigenous resistance and popular empowerment, while GuateMaya, is a proud assertion of Mayan culture that's become something of an anthem among the youth of Guatemaya. 
"

The Mayan identity is being  eroded everyday and it pains me to see children being ashamed and even afraid of their own culture, I believe music can help [...] this is our way of carrying on with the struggle."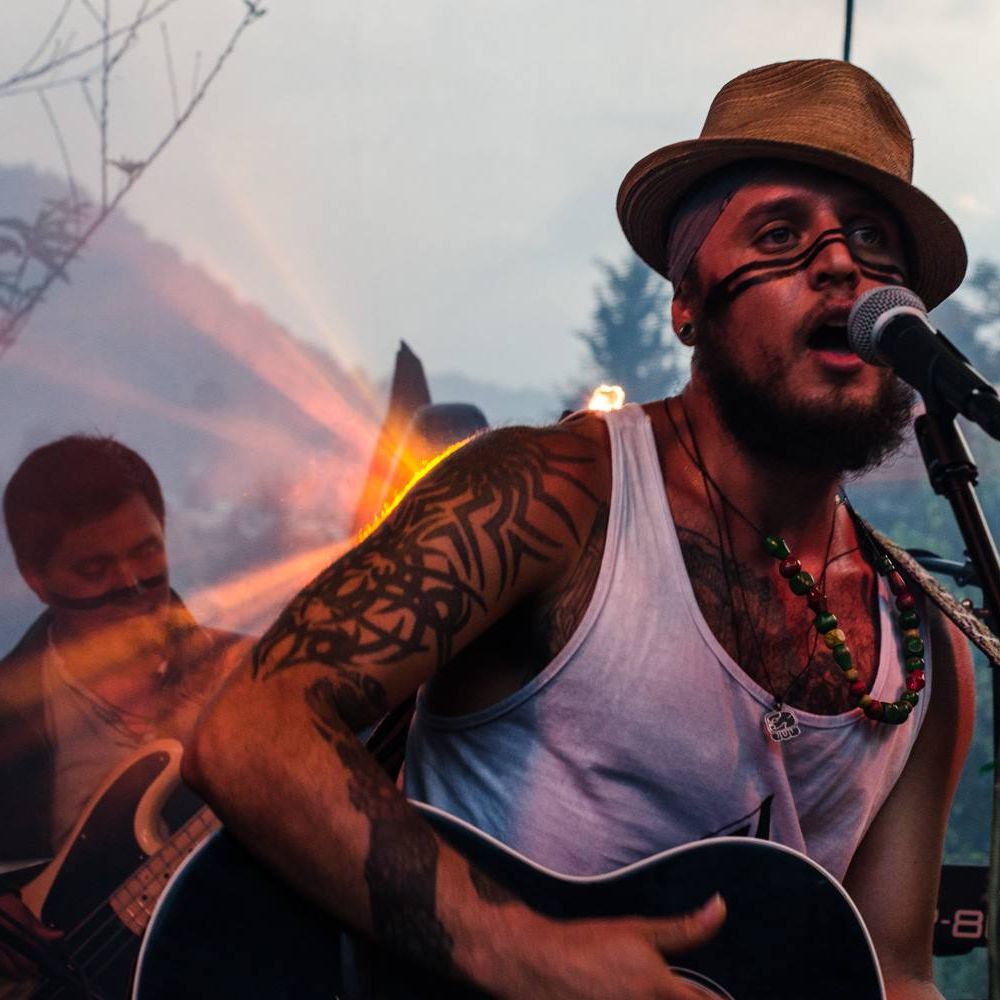 Doctor Nativo quickly figured out his path in life:
one of his earliest memories was when he was five years old and would 'DJ" with his cassettes at his dad's restaurant "El Copetin" in downtown Quetzaltenango.  His dad, Arturo Martinez, was a musician born in Cuba who migrated when he was very young and married Juan's Guatemalan mother. 
"here was always music playing, Salsa, Reggae, Boleros, Cumbias…music must have been their escape from the horrors of the civil war that consumed  the country for over three decades. My dad loved music, he was very popular around town, he was very charismatic and was always ready to help people. He also had friends in the Guatemalan guerrilla and he would let them use the restaurant for meetings, sometimes they would even come to the house for food and water because we always had supplies from the restaurant."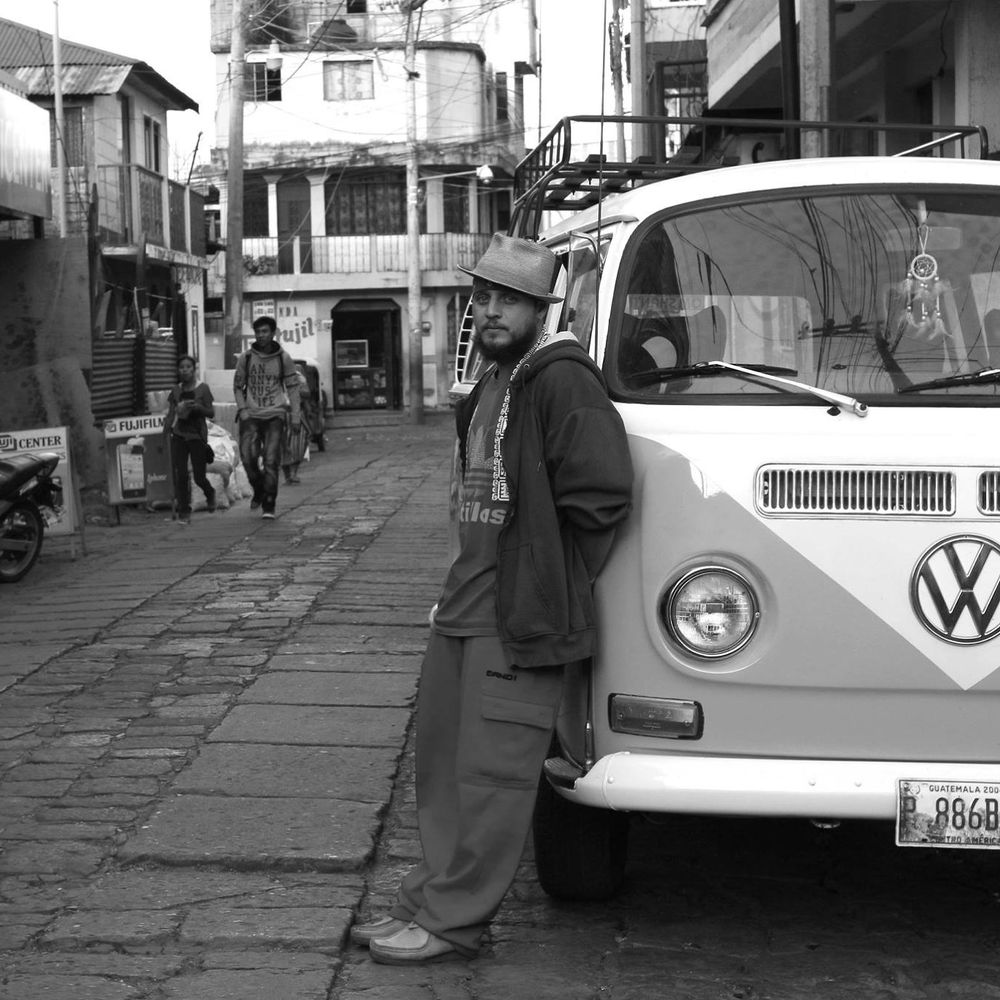 By the age of 15, he had left school and taken up the life of a traveling musician.
After busking his way through Europe, India, and Latin America, life brought him full circle to Cuba, studying at the Escuela Nacional de Arte in Havana. Eventually he settled in Barcelona, where he played music in the street, every day, for years, and found his voice through constant "rubbing" with the people. 
In 2011, feeling that the time had come, Doctor Nativo returned to Guatemala. During "El Gran Retorno", which coincided with the change in cycles in the Mayan "Long Count" calendar, Nativo attended his first Mayan ceremony. There he discovered his nahual (Mayan animal spirit), and was brought to the elder Tata Pedro's house near the mystical Lake Atitlán, who pushed him to pursue an intense period of spiritual study that lasted several years, with a profound impact on his music and songwriting.
In 2013, Doctor Nativo took a 16 hour ride through mountains and jungle to meet with producer and Stonetree Records founder Ivan Duran at his studio in neighbouring Belize. 
Ivan recalls that first encounter:  
"His songs struck me like instant polaroid pictures  into the soul of a young and proud indigenous generation that had finally woken up in Guatemala. I remember thinking, "there's hope! the resistance is not dead!"  
After playing song after song for hours, the recording process began then and there.  
But the album that would become Guatemaya truly took shape with the addition of his band Los Warrior Kandela and music director Danilo Rodriguez, who added marimbas, trombone, and more for a fuller sound. This crew relocated to Lake Atitlán in Guatemala to finish the recording, bringing Tata Pedro and an array of pre-hispanic musical instruments into the mix, providing the final key ingredient.  
The result is a whole new chapter in the music of Central America and Stonetree Records. Guatemaya marks the first direct release to the U.S. market from the legendary, independent label that brought Andy Palacio, Aurelio Martinez and other Garifuna greats to the world.